Multilayered beech wood
Beech wood is heavy wood, with a light color shade, and medium to hard density. The wood is used for the preparation of chairs, stools, beds, chests, crates, toys, floors and a wide variety of different furniture. The wood has delicate grains, very similar to maple wood and other Fagaceae trees. The beech wood has high resistance and hardness and is considered to be a relatively rough raw material, which sometimes makes it difficult to process it, and to create configurations and shapes in personal adaptations.
What is a multilayered wood
A multi-layered wood is an industrial wood that is connected to length and width by several layers of the same wood (usually) using various techniques which include, laminated and finger joined connections, which use mainly glue and pressure between each layer. The main purpose of the multi-layered wood is to create a flexible and soft wood that can be used for various bending and design purposes while preserving the texture and quality of the wood.
Advantages of Multilayered Wood:
• Easier and more convenient to work
• Very absorbent capacity
• Can also be used for heavier and thicker wood
• The colors and stains that are created are very consistent and high quality
• It is very easy to clean and maintain
• Brings a warm and rich feeling in homes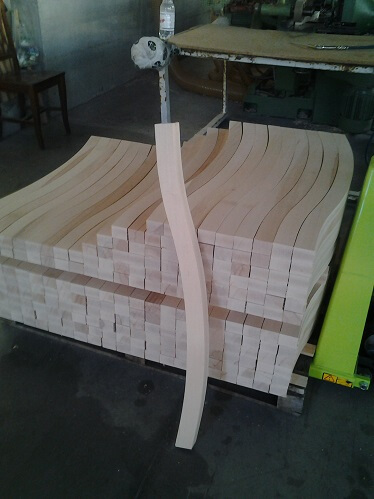 What types of wood can be multi-layer?
The wood is one of the best raw materials for working, cutting and creating a combination of custom shapes.
Below is a brief list of the different types of trees that can be laminated for home, garden, or office, each with its own unique characteristics
– Pine
– Cedar
– Oak
– Beech tree
– Willow tree
– Shadow trees
The purpose of a multilayered beech wood
Most of the multi-layer woods are used for various furniture products. Because the multi-layered wood connects a large number of wood boards through lamination it becomes much more flexible, making it easier to work with and create unique shapes. The beech wood is beautiful, bright and very popular for home use, but sometimes it is not always easy to work with. The use of connection techniques is one of the best solutions for it, in order to create the desired design and shape, bringing the full benefits of the beech wood to the highest level. There is no doubt that at the moment, that you know how to work with a multilayered beech wood is worth the effort and time required.
Read also: Beech wood advantages for furniture
Looking for a wood supplier?
For more information and additional quotes, consulting or partnership Do not hesitate to contact us
click here to contact us