Solid wood baby crib – large model
Description
A large solid wood baby crib, 82 cm width, made of beech wood and manufactured in Europe under the European and Israeli standards institution, a natural wood baby crib with a natural polyurethane finish after polyurethane lacquer, suitable for kindergartens, dormitories, and various institutions. Maximum weight Is 15 kg when the maximum thickness of the mattress is 5 cm. The solid wood baby crib in the large model is strong, durable and very comfortable.
Color: Polyurethane is available in natural wood color
Quantity: The minimum quantity will be determined at the time of order
External Dimensions
Length – 96 cm
Width – 82 cm
Height – 82 cm (without wheels)
Shipping and transporting to any place in the world

Manufacturing according to a variety of custom sizes and dimensions

Quality by choice at competitive prices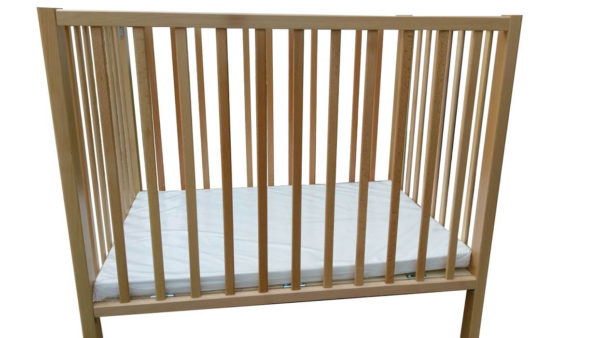 Looking for a wood supplier?
For more information and additional quotes, consulting or partnership Do not hesitate to contact us
click here to contact us
Did not find that you were looking for? Type it in the search box for a broad search