Description:
In the softwood category will find a variety of pine moulding and elements connected by finger joint. Finger jointed pine is used as s raw material for manufacturing and designing wood elements for wooden frames and wooden legs of different furniture:
Doors, Windows, shelves, cabinets, tables, chairs, wall cladding and many more. We can design finger joint wood in decorative profiles and elements according to customer requirements by blueprints, sketches, and pictures in different sizes and custom shapes
Color: Moving from dark orange to different shades of golden yellow
Quantity: Per cubic meter
quality: clean / with eyes
Humidity: Kill dried in oven 8 – 12%
Shipping and transporting to any place in the world

Manufacturing according to a variety of custom sizes and dimensions

Quality by choice at competitive prices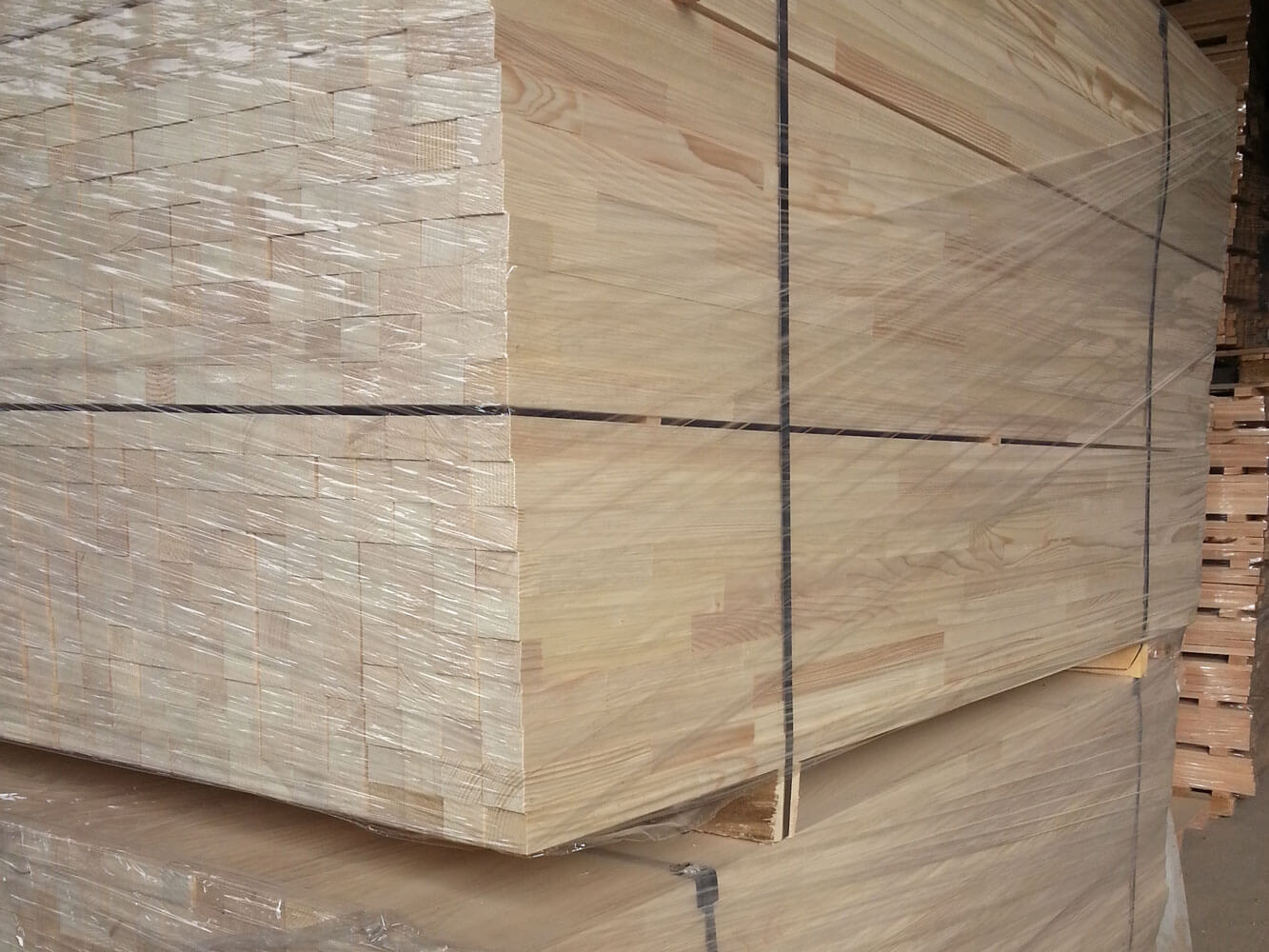 More information on Finger jointed pine
There are many different species of pine wood, and therefore their degrees of hardness and densities changes between kind and type. Pines can be remarkably strong and their density can range from easy to medium. There are some rare kinds of pine wood that their strength rises over the oak wood. The pine wood is very common in Europe and Asia. Combined with its low-density level he is one of the most popular wood for industrial purposes, and particularly for the furniture manufacturing industry.
The finger jointed pine is very convenient for work, for cutting and processing, and respond well to a variety of different adhesives that allow creating a variety of finger or wooden profiles connections to various customize setting. One of the reasons for the high incidence level of the pine trees is because they grow quickly and also can be planted relatively quickly.
Finger jointed pine wood has a coarse texture in its raw form, but after retouching and coloring it the pine profiles gets a smoother delicate texture that gives it a rich look. we can design a wide range of different types of decorative finger joint wood profiles, pine wood board, pine mouldings, wooden frames for doors and Windows and more using special CNC machines and other specialized machinery to create finger joint connections according to different dimensions, by using drawings, sketches, and even photos.
Back to the category: Softwood Lumber
Looking for a wood supplier?
For more information and additional quotes, consulting or partnership Do not hesitate to contact us
click here to contact us
Did not find that you were looking for? Type it in the search box for a broad search