Solid wood bunk bed – Leni
Description:
In the category of solid wood beds, you will find a solid wood bunk bed made from natural beech wood, which ensures durable bed with a high level of safety and a long product life. The solid wood bunk bed can also be dismantled and fitted in a very comfortable way for your convenience to create 2 single wooden beds. Approved by the Israeli Standards Institute.
Color: Available in natural wood and white color
Quantity: the minimum order quantity will be determined at the time of order
Dimensions:
Length: 200/190 cm
Width: 80/90 cm
Height: 150 cm
Shipping and transporting to any place in the world

Manufacturing according to a variety of custom sizes and dimensions

Quality by choice at competitive prices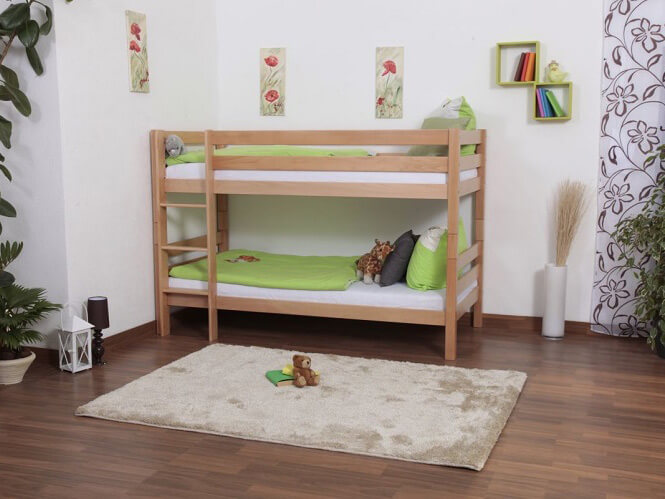 More information on Solid wood bunk bed
A simple wood bunk bed made from beech wood in a simple and classic design. The bunk bed is very strong and suitable for children and youth rooms. The bunk wooden bed is mainly intended for boarding schools, hostels, guest rooms and more. The bed is made entirely of beech wood without a combination of MDF or veneer and includes a beech wood frame. The location of the ladder can be changed for your convenience. You can also order a drawer made from beech wood that fits the size of 90X190 cm in advance.
For more information and additional quotes, consulting or partnership Do not hesitate to contact us
click here to contact us