Description:
In this category, you'll find European red oak lumber, before and after planing. Oak hardwood lumber is designed as a raw material for the industry, especially in different types of furniture such as desks, plates legs, chairs, sideboards, and other uses such as cabinets, doors, wood veneer, plywood, flooring, barrels for alcohol aging and much more.
Color: A rich greyish brown
Quantity: Per cubic meter
quality: A | B | C | D | RUSTIC
Dimensions
Length: 1 – 2 meter / 2 meter +
width: 10 cm +
thickness: 25 / 32 / 38 / 50 mm
Humidity: dried in oven 8 – 12% / wet
Shipping and transporting to any place in the world

Manufacturing according to a variety of custom sizes and dimensions

Quality by choice at competitive prices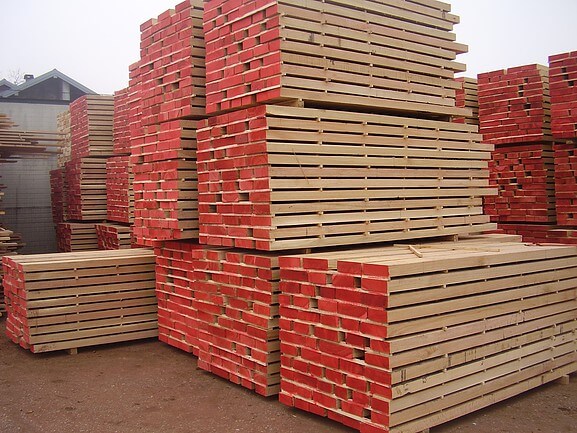 More information on oak lumber
European red oak lumber has hard coarse texture, and after finishing and planing he Gets a smooth and gentle texture. There are approximately 450 different species of oak hardwood. He grew up mostly in the northern parts of the Earth and most are found in forests in carbonated areas. Red oak lumber is one of the most common and desirable woods for industrial and decorative products. Oak lumber can be used primarily for the production of plates, tables, cabinets, and sideboards to get a countryside and warn designs. Oak wood lumber can be used for additional interior furnishings such as furniture wooden legs and wooden chairs, as well as applications for construction and manufacturing of barrels and tubs for aging alcohol, flooring, veneer cabinets, etc. In ancient times the oak hardwood lumber was used also to build ships, boats, agricultural tools and even for heating
Red oak lumber is highly demanded wood for furniture manufacturing industry because of its natural appearance and his rich and powerful Characteristics that integrates well with its colorful shades. The European red oak wood grows slowly and therefore its strength and density of its fibers are high and give him high loading capabilities, low wear in high-pressure wear that enabling a longer product life. Oak Wood also react well with hand tools, machinery, iron, water vapor, colours and various adhesives to create great bents.
For more information and additional quotes, consulting or partnership Do not hesitate to contact us
click here to contact us